January
Leonard Anderson Jr.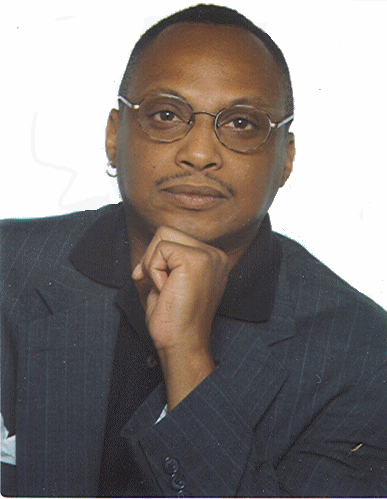 Leonard Anderson Jr.
, was born in Philadelphia Pennsylvania. He is a product of the Philadelphia School System and currently matriculating towards his Bachelor's Degree in Information Systems Management. He works as an Office Manager for the largest employer in Philadelphia. He is a novelist, playwright, lyricist, poet and culinary master. Leonard is currently working on the sequel to the
Blackavellian Knights
and will draft the screenplay soon. Leonard has also authored a play entitled
"One More Chance Lord"
. He desires to own a publishing company, Night Klub, Bed and Breakfast, and help inspire and motivate kids to reach for the sky. Leonard attends the Bethel Deliverance Church in Cheltenham, Pa.
Leonard's interest in writing began when he wrote his first song entitled "We're Making Love" as a member of the Acapella group called "The Thorough Tones". The group is still together but is now called Anderson, Jones, and Anderson. Leonard has also authored six children's books and four poetry collections.
---
February
Leonard Anderson Jr.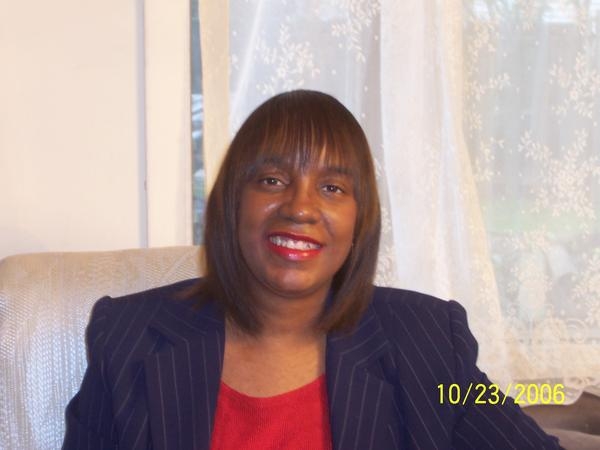 Michelle Larks
, Michelle Larks is an Illinoisan native. She was born and raised in the Windy City, Chicago, and currently resides in a western suburb of Chicago. Michelle was educated in the Chicago public school system and attended the University of Illinois at Chicago, Circle Campus.
Michelle has written five books since 2003. The titles includes: A Myriad of Emotions, Crisis Mode, an e-book, Mirrored Images, Who's Your Daddy and Keeping Misery Company. Michelle's second title with Urban Christian Books, The Legacies was released in July of 2008. She has a book being released by Urban in July 2009 titled Til Debt Do Us Part.
---
March
Francine A. Yates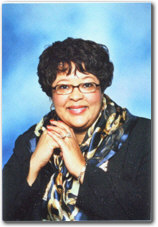 Francine A. Yates
, started her project for Carrie O and Me in 1994 and it wasn't until 1997, when she won first place for an essay contest to become "World Greatest Mom," that gave her the desire to use her God-given talent to finish her writing. In 2003, Fran founded her own publishing company, Yates Publishing, LLC, which produced the 2nd Edition of Carrie O and Me; the sequel Faith Holds the Key. Fran's work has appeared in the Indianapolis Star.
Fran majored at Indiana University/Purdue University in Indianapolis in Business. She is an active member of Pleasant Union Missionary Baptist Church, Church Women United In Indianapolis, and Arts Council of Indianapolis. She currently works as an Accounting Analyst for one of Indianapolis' prestigious law firms. Her hobbies include gospel plays, gospel concerts and traveling.
She was awarded the Distinguished Achievement Award honoring excellence in a life's work and service to community by the Center For Leadership Development Inc. and was awarded Dedicated Service and Contributions to the community by Womack Memorial C.M.E. Church of Indianapolis.
---
April
Jo Linsdell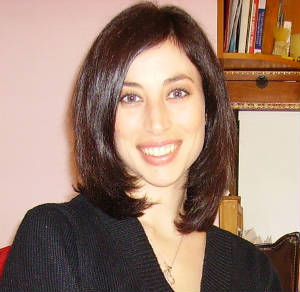 Born in Gillingham , Kent ( UK ) in September 1980. Married name
Joanne Denise Feliciani
. She uses her maiden name, Linsdell, as her pen name. Having passed 10 GCSE's, she went on to study Business Studies, History and Art A-Levels at Yateley 6th Form. She left England and moved to Rome , Italy in June 2001, where she now lives with her Italian husband. She gave birth to their son in December 2007.
Her various books and ebooks are all available to buy at www.lulu.com/jolinsdell. Her latest book 'Italian for Tourists: Pocket Edition' is due out in May 2009.
She writes for various websites, newspapers and magazines and is the creator of the multi- award winning website http://writersandauthors.blogspot.com. She is also the founder and organiser of PROMO DAY, an online event for people in the writing industry.