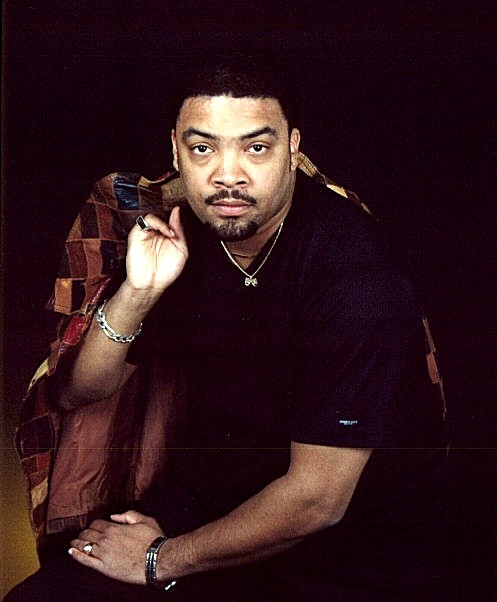 January
J. Keith Stewart
Washington, D. C., based author
J. Keith Stewart
released his first novel Episodes in February 2000, the sophomore novel Promise Me was released in April 2002 and Killing Me Softly was released in September 2003. His new novel Gone Through Hell And Back, was released September 2006 and his Christmas novel Some Other Place! Some Other Time! is due to be released soon.
A native of Tuskegee Institute in Alabama, Keith attended Alabama Agricultural and Mechanical University where he studied Psychology and has a minor in Communication. There he became a member of the Alpha Phi Alpha Fraternity, Inc., and served as Editor-in-Chief to the Sphinx Magazine for two years; a national publication.
He moved to Atlanta, Georgia, where he became a certified counselor for AID Atlanta and the Editor-in-Chief for the Se'dosipe; a local newsletter.
Stewart's work is currently featured in Sicily, Italy and in the Black Gay and Lesbian Archive in New York, New York.
---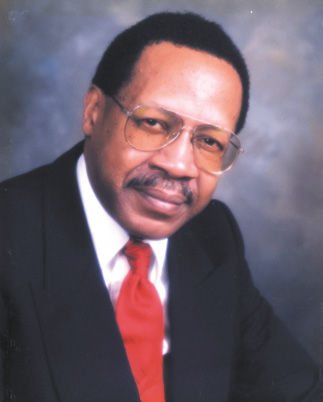 February
Royce Sampson
"I want to leave something for the future generation," says
Royce Sampson
, the President and CEO of Royce Enterprises, Inc.
Royce Enterprises, Inc., was formed in 1993 by Royce and his two sons, Jerrold and Michael. At the time, Royce had worked in printing for over 30 years which enabled his two sons a few years prior to gain invaluable training in the publishing and printing arena. The three got together and incorporated what each was involved in and formed a youth-oriented newspaper called THE ROCK.
Out of Royce Enterprises, Inc., a subsidiary was born called Rock Publications. Rock Publications specializes in book publishing, desktop publishing, web site development and consulting. THE ROCK newspaper has now grown into an on-line newsmagazine.
"We are definitely a family-owned and operated business," states Royce Sampson. " Royce Enterprises, Inc. continues to be dedicated to outstanding customer service and satisfaction. Visit them at www.rockpublications.com.
---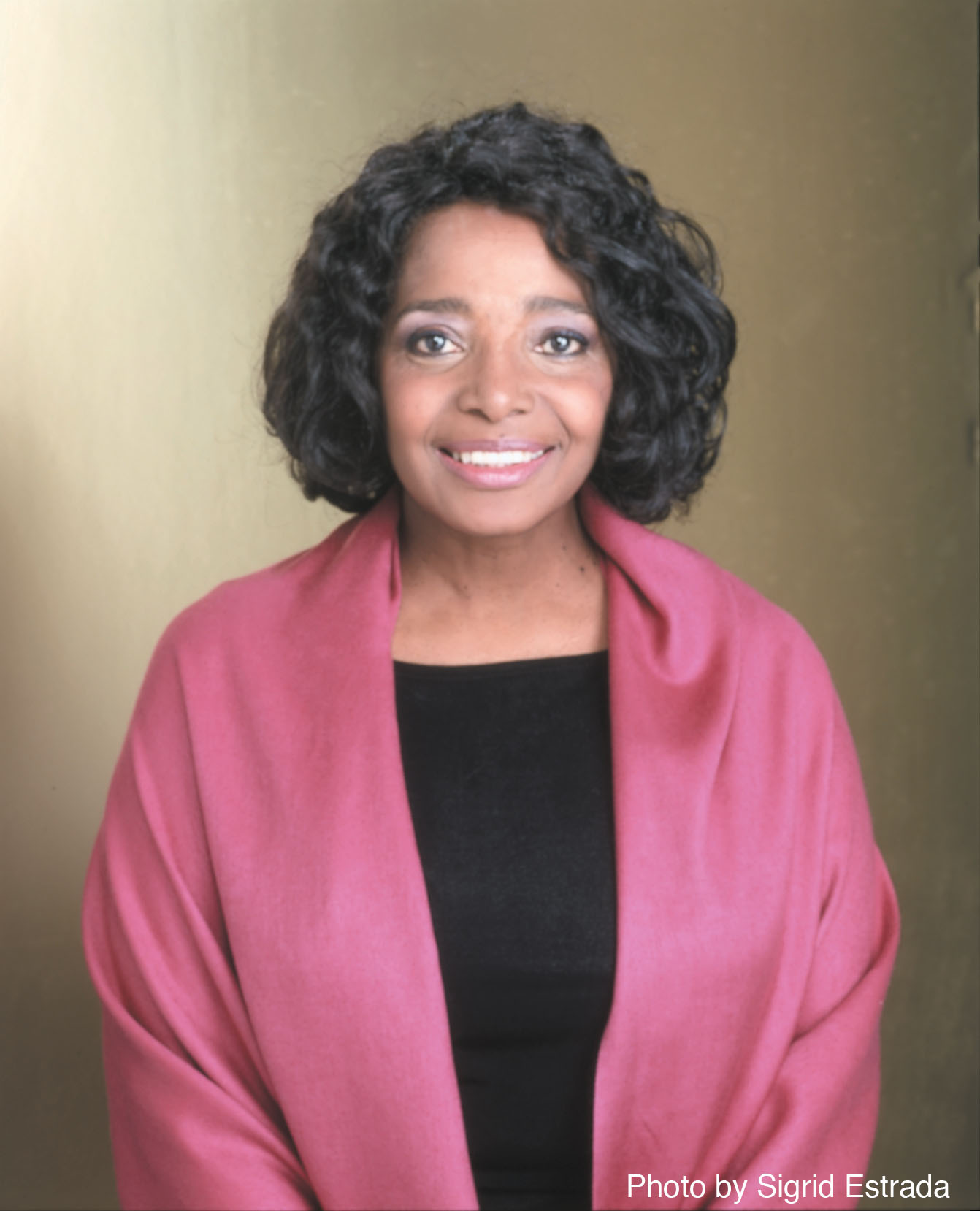 March
Mary Monroe
Mary Monroe
is the Essence® bestselling author of God Don't Like Ugly, which earned the author the PEN/Oakland Josephine Miles National Literary Award and a nomination for the Black Writers Alliance's Golden Pen Award. Her other novels are God Still Don't Like Ugly, The Upper Room, Red Light Wives and Gonna Lay Down My Burdens, which is named among the BET.com Best Books of 2002, In Sheep's Clothing, and "God Don't Play." In September 2006, "God Don't Play landed Mary a spot on the prestigious New York Times Bestsellers list for the first time. Her latest book is "Borrow Trouble," released December 1, 2006.
Monroe credits reading with changing her life, noting that "Reading made me realize that I had more options than I'd been taught to believe."
---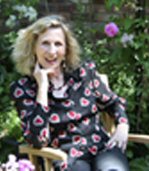 April
Frances Lynn
Frances Lynn
was born in London and grew up in Notting Hill Gate. She was educated at Malvern Girls' College. She became Britain's bitchiest gossip columnist on the defunct Ritz Newspaper, and was a prolific freelance film critic and journalist for Fleet Street papers and the London glossies. Frances Lynn now lives in central London, and is writing her third novel.
Lynn is the author of the novels CRUSHED and Frantic.
---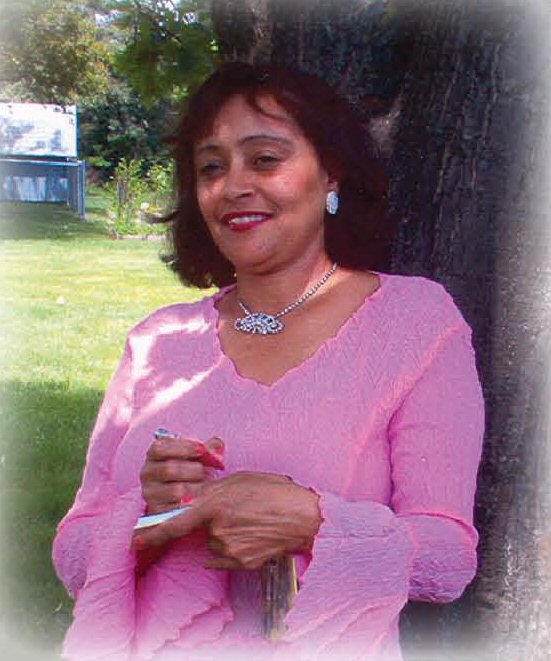 May
Cynthia Lynn Stigger
Cynthia Lynn Stigger
is a writer and a poet. She attended Ivy Tech State College, and currently working in the medical field as an endoscopy technician. We have all experienced ups and downs in relationships and sometimes we can never find the right words to express what is going on inside our minds, hearts, and souls; we don't always know how to say what we feel. After reading Cynthia's book of poems titled
THE WORDS I COULD NOT SAY
, Cynthia hopes that you will be able to use her words to give understanding and passion to your life and relationships.
Cynthia resides in Indiana.
---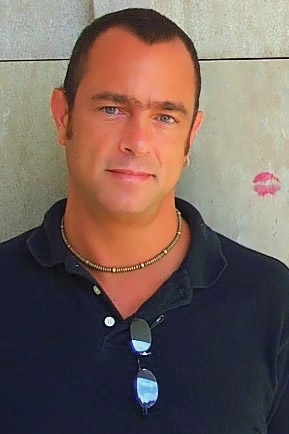 June
Rick R. Reed
Of
Rick R. Reed
, Unzipped magazine said, "You could call him the Stephen King of gay horror."
Reed has chronicled the sexual and horrific lives of the misbegotten in novels like Obsessed, Penance, and A Face Without a Heart (Reed's take on The Picture of Dorian Gray, selected as best novel of 2000 by QueerHorror.com and Fangoria magazine called "a rarity...a really well done update that's as good as its source material.").
In 2007 and early 2008, watch for the novels IM, In the Blood, and Deadly Vision: Book One of the Cassandra Chronicles (all from Regal Crest Enterprises, under their Quest imprint). Reed's short fiction has appeared in nearly twenty anthologies; his short fiction was collected in 2006 in Twisted: Tales of Obsession and Terror.
Reed lives in Miami, FL with his partner. Visit him online at www.rickrreed.com.
---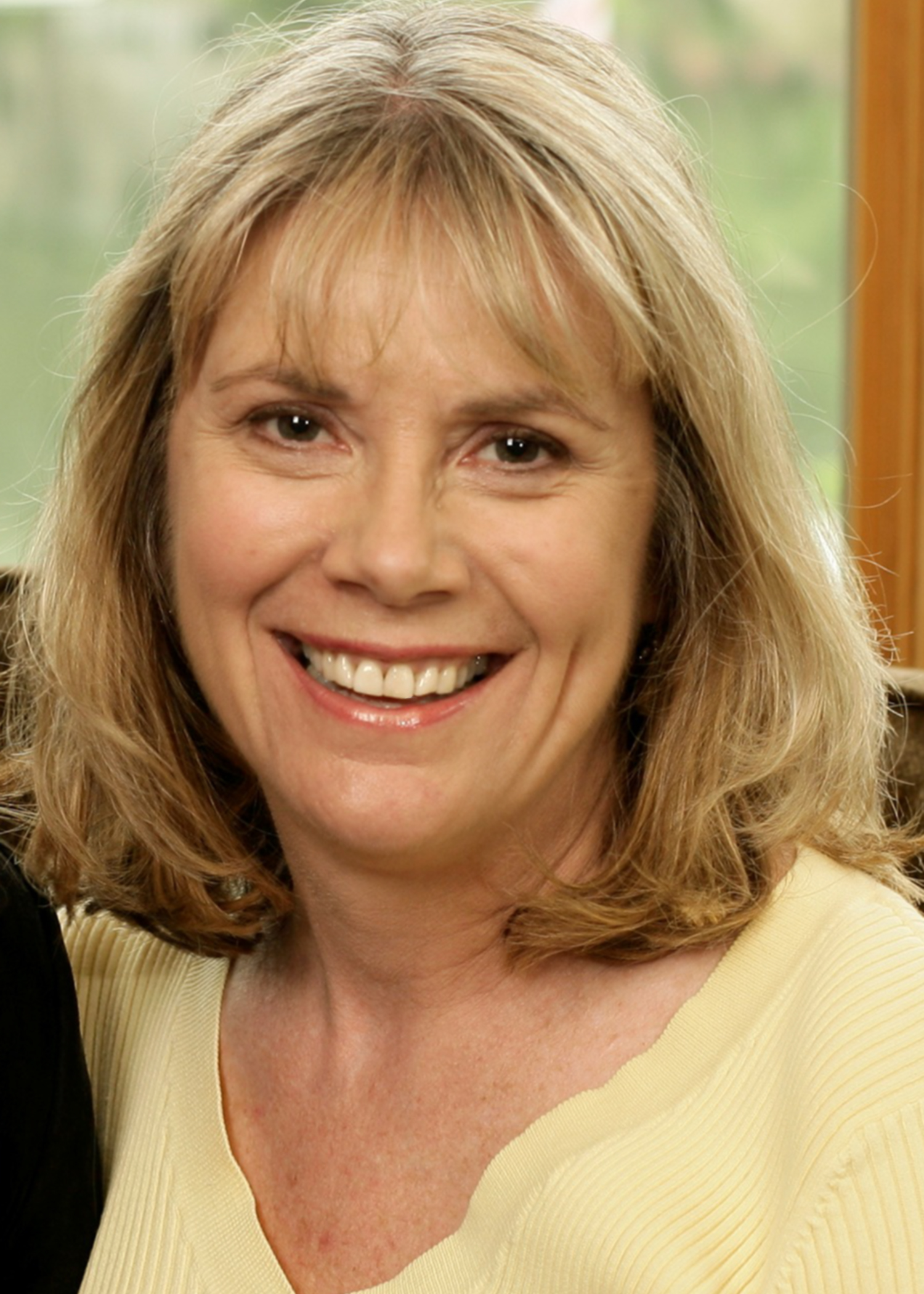 July
Nancy Bush
Nancy Bush's
first novel was published in 1982 titled DARE TO LOVE by Silhouette Books. She has written over thirty novels, the bulk for Silhouette Books' Special Edition imprint; plus a series of historical romance novels for Pocket Books, several young adult series and five Nancy Drew Mysteries.
During this time she also turned her attention to script writing. Bush was awarded a chance to move to New York and be part of a soap opera writing workshop. She worked as a breakdown writer for "All My Children," developing a storyline into daily scripts.
In 2003, she penned GINNY BLUE'S BOYFRIENDS, a "chick lit" novel. Bush moved from chick-lit directly to mystery, selling a mystery series to Kensington Publishing. CANDY APPLE RED is the first of the Jane Kelly mysteries. She is the author of GINNY BLUE'S BOYFRIEND and ELECTRIC BLUE.
Nancy currently resides in Oregon with her husband.
---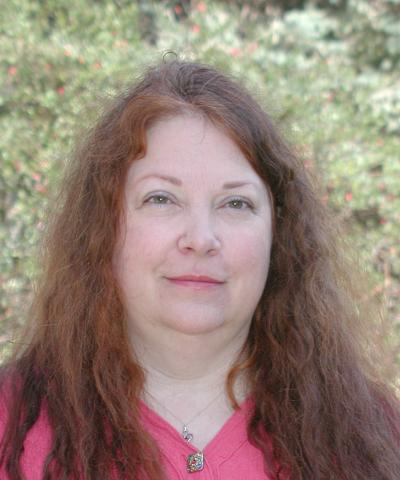 August
Marian K. Volkman
Marian K. Volkman
has worked extensively with Dr. Frank Gerbode in the development of new techniques for practitioners of TIR and Metapsychology.
In 1997, Marian documented her extensive training and experience in the field of trauma resolution and gained her Certified Trauma Specialist (CTS) from the Association for Traumatic Stress Specialists (ATSS). She has presented on various TIR and Metapsy­chology-related topics at many conferences since then, including ATSS annual conferences. She has been in private practice for nearly all of the past 36 years. She travels extensively doing professional training in the US, Canada, and Europe.
Her interests include: quality of life, gardening, travel, cooking, reading, telepathy, inter-species communication, and the nature of consciousness. She is married to author and publisher Victor R. Volkman and has one grown child, Stephanie. She has a work of fiction in publication: Turtle Dolphin Dreams and has more books on the way from Loving Healing Press

---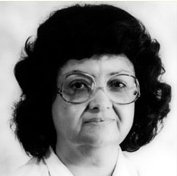 September
Francine Craft
Francine Craft
is the pen name of Washington, D. C. based writer who has enjoyed writing for many years. A native Mississippian, Francine has lived in New Orleans and found it to be one of the most fascinating places imaginable.
A veteran of many interesting careers, Francine has been a research assistant for a large psychiatric organization, an elementary school teacher, a business school instructor and a federal government legal secretary.
She is constantly on the bestseller list for Amazon.com's multicultural romance writers and receives rave reviews from reviewers and readers. She is a member of the Romance Writers of America.
Ms. Craft's hobbies are prodigious reading, photography, and songwriting. She deeply enjoys time spent with friends
---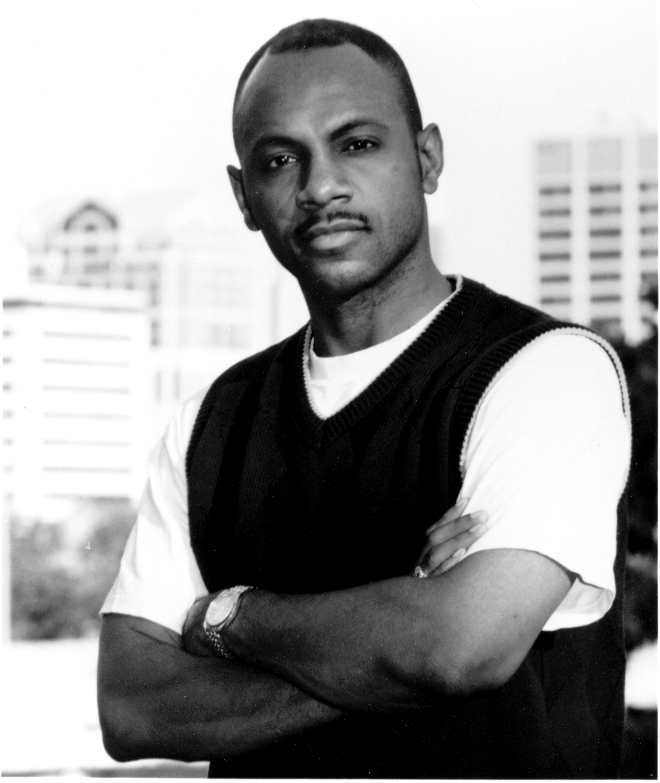 October
C. K. Robinson
C. K. Robinson
is a native of Dayton, Ohio and a magna cum laude graduate of Howard University. He holds a Masters in Business Administration from Washington University in St. Louis and has over ten years of work experience in finance and marketing at Price Waterhouse, NCR Corporation, and Emerson Electric. He is a former volunteer with the United Way, Big Brothers Big Sisters, Mentor St. Louis, and Student Venture Ministries.
After overcoming concerns about a speech impediment, Robinson pursued his first love and went on to have his first five novels published - the best-selling No More Mr. Nice Guy (Random House Books), the critically acclaimed Between Brothers (Random House), The Perfect Blend, The Strong, Silent Type, and The One That Got Away (Penguin). His next book, The Things We Do For Love, will be released by Grand Central Publishing in March.
---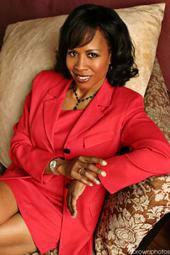 November
Monica "Dr. Moe" Anderson, DDS
Monica "Dr. Moe" Anderson, DDS
is a reknowned motivational speaker, author, journalist, publisher, and Doctor of Dental Surgery. Her Bachelor of Arts degree bears the gold seal of Baylor University, and her doctorate is from the University of Minnesota School of Dentistry.
Monica's highly anticipated new release I Stand Accused is already a Dallas Morning News bestseller. Her debut novel, When A Sistah's Fed Up, was a national bestseller in 2006. She has also authored two non-fiction books: Black English Vernacular and Mom, Are We There Yet? Her short stories and poetry are included in several anthologies.
She served as host and producer of Perpetual Moe-tion, a weekly cable television talk show. Her editorials have appeared in numerous newspapers across the country The Fort Worth Weekly named her "Best Columnist" in Tarrant County.
Dr. Moe lives in Arlington, Texas. She has two extraordinarily handsome sons and a pathetic pet plant named Ivy. In her spare time, she enjoys sleeping.
---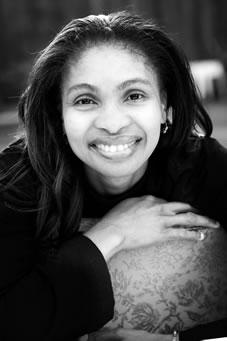 December
Anjuelle Floyd
Anjuelle Floyd
received her MFA in Creative Writing from Goddard College, Port Townsend, Washington. She has received certificates of participation from The Hurston-Wright Writers' Week and The Voices of Our Nations Writing Workshops.
A graduate of Duke University, she received her MA in Counseling Psychology from The California Institute of Integral Studies, and is also a licensed Marriage and Family Therapist specializing in dream work. Ms. Floyd has also studied at The Dominican School of Philosophy and Theology at the Graduate Theological Union.
Anjuelle has practiced the art of Process Painting for the last decade, and has participated in The Art of Living Black Exhibitions 2004, 2005, 2006 and 2007 held at the Richmond Art Center, Richmond, California. Anjuelle facilitates writing groups and provides individual consultation of fiction projects.
Keeper of Secrets . . . Translations of an Incident is her literary debut worthy of classic status!
---